Introduction to Audio Marketing
Join today
Author: Ruth Mortimer

Level: General

Study time: 10 hours

Quiz time: 30 minutes

Assessments: Required
Course overview
Analyze successful audio marketing strategies and learn how to create memorable podcast and radio ads that hit marketing goals.
Certification included
Using case studies from some of the world's biggest brands, this course will equip you with the content marketing skills and know-how to create engaging, targeted marketing content that works.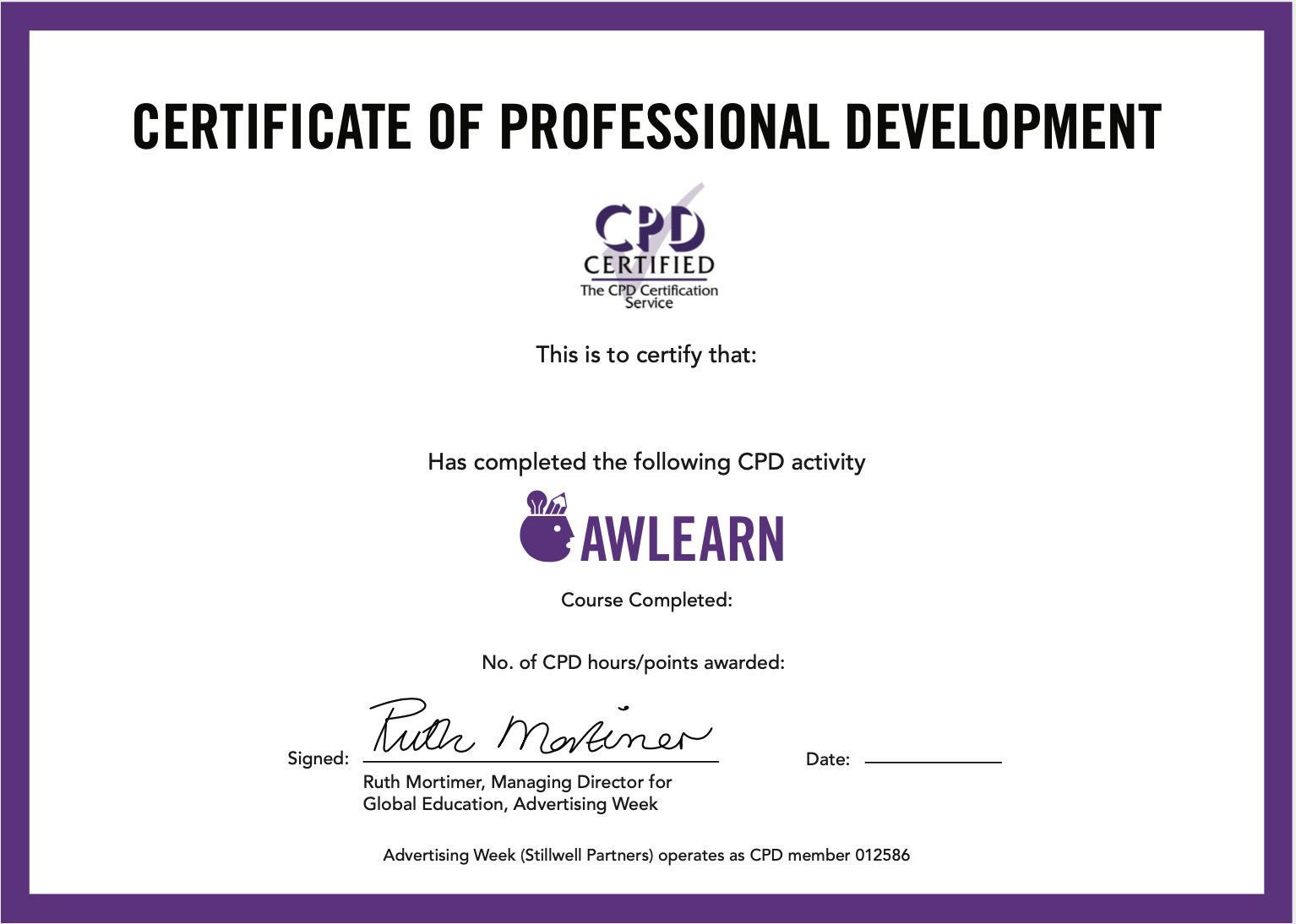 Access Audio Marketing Insights From Top Brands Like Unilever and Spotify
With options for podcast advertising on the rise and radio advertising as lucrative as ever, audio marketing is a key strategic marketing avenue for brands big and small.

Through case studies from brands experienced in marketing for audio, this two-week course will equip you with the skills you need to create and run memorable podcast and radio marketing campaigns.
Explore Case Studies on Podcast and Radio Marketing from Garnier and KISS FM, Mastercard and Autoglass
Identifying how to create the right marketing content for podcast and radio is an extremely valuable skill for marketers today.

Taking examples and insights from brands who have gotten it right, this course will help you identify what type of audio marketing works for different organisations and why.

You'll hear from Autoglass on how it identified a user need which transformed their radio ads, and from Garnier on why it collaborated with KISS FM to launch a new product.
Discover Audio Marketing Planning Tools and Radio Ad Tips from Spotify and Zendium
The course offers plenty of tips and support for finding where to experiment with content creation and what tools to use to create your audio content and strategy.

With access to interviews from Spotify and Zendium, you'll discover how even everyday products like toothpaste can impact an audience with a strong audio marketing strategy and find out what information and data Spotify offers marketers who use their platform for audio ads.
Create a Full Radio Marketing Campaign Plan
By the end of the course, you'll be able to identify which type of audio marketing format — from radio ads to branded audio content — is right for your organization and feel confident to use customer insights to formulate a targeted audio content marketing plan.
Hey There!
Get Full Access to AWLearn with a Membership